The Heritage Large-scale Immersive eXperience Contest
The first Contest to scale up ambitious & impactful immersive projects for European cultural heritage.
On October 19, during the GALA CRYSTAL OWLS organized by STEREOPSIA.
we awarded 9 exceptional prizes to the winners of the HERITAGE LIX 2022 cohort
The 5 winners of the "Mentoring" prize sponsored by DELOITTE, CISCO & XR4EUROPE are: David-Alexandre Chanel, Augmenta (Theoriz, France), Jonathan Biz Medina, Heritage Metaverse (Zoan, Finlande), Maria Courtial, METROPOLIS – ROME (Faber Courtial, Germany), Michael Guerin IMVIZAR (Imvizar, Ireland), Carlos Mondragón - EL GABINETE (El Gabinete, Portugal).
The winners of the "Bright Festival" prize sponsored by VISIT BRUSSELS are: Augmenta (Theoriz, France), Mapping Sculptures in Carthago (Design Lab, Tunisia) & Heritage Metaverse (Zoan, Finland).
The winner of the "R&D" prize sponsored by BARCO is: Augmenta (Theoriz, France)
Heritage-LIX is a springboard to co-produce, distribute or finance sustainable
and viable immersive experiences. The participants
The competition is open to international companies (studios or XR production companies) that have developed in the last 5 years a high growth potential XR experience/solution/installation for heritage enhancement.
THE HERITAGE-LIX 2022
SELECTED PROJECTS THE HERITAGE-LIX 2022
SELECTED PROJECTS
Augmenta is a technology that helps audiovisual companies to bring interactivity in any type of immersive space, regardless its size and the number of people. It's a complete environment that combines hardware, sensors and a software suite to deploy, automatize, monitor and scale immersive experiences in the most efficient way.
David-Alexandre CHANEL

Artist, engineer and entrepreneur, David-Alexandre CHANEL co-founded THÉORIZ Studio with Jonathan RICHER in 2014. Combining an education in music and an engineering school, David-Alexandre CHANEL uses art and science to create innovative and poetic art installations. Since 2011, he co-signed many digital art installations seen in international renowned art festival and received several international awards. In 2022 he founds a new company Augmenta, a tracking technology intended for the creative industries.


THEORIZ
THEORIZ is a multi-awarded studio gathering a team of professional engineers, visual artists and creative developers. We combine scientific and artistic research to create beautiful and creative experiences. From virtual reality to videomapping, we love challenging projects and are here to advise you how to design a meaningful experience to tell your story.


The Heritage Metaverse by ZOAN is a web-based platform that facilitates institutions to create and expand their virtual presence by creating an easy and immersive way to share, access and experience collections and exhibitions from GLAM Institutions online, including open-source digital libraries.

The technology behind it helps institutions to adopt the metaverse as a solution for direct collaboration with the public, creating virtual tours and other educational content and experiences about any subject desired that are accessible via web. It also helps to expand the lifecycle of digital content by keeping it practical to transform it into new products and media, including new physical content for exhibitions.

Jonathan Biz Medina
With a bachelor degree in Game Design, Jonathan Biz Medina has developed interactive and virtual experiences for art exhibitions and museums in Brazil, working as a videogame designer at the innovation sector of Itaú Cultural in São Paulo.

Currently living in Helsinki, is one of the owners and the Senior Producer at ZOAN, the largest XR company in Finland. Over the past 10 years has led and developed 171 digital projects in a wide range of technologies and B2B clients, including GLAM institutions and even one metaverse solution for rainforest conservation.

From the big metropolis to the idyllic landscapes of Finland, has learned to love nature and the outdoors in recent years and is passionate about history and culture.


ZOAN
ZOAN is an awarded leading studio in Europe for digital immersive experiences and solutions, developing top of the notch and accessible virtual technology products for a wide range of B2B clients, including museum and government cultural institutions. With an expert international team in immersive 3D technology, the company has been growing fast and is now reaching for international markets.

Developing immersive experiences since 2010, ZOAN has created hundreds of projects such as the awarded Virtual Helsinki - Sounds of Seasons VR experience, the open-source virtual reconstruction of the city of Turku 1827, the Nightwish virtual concert and most recently their own metaverse solution called Cornerstone.

"Metropolis" is the collective term for a multi-player 6DOF experience in which people can jointly visit spectacular places in history. Joint by an experienced guide, be it an historian, a celebrity …, users will discover these worlds together.
Our first location will be ancient Rome, which can be entered and experienced in photorealistic quality for the first time in 2000 years.
The usability will be as simple and intuitive as possible. So, the entire experience is designed for mobile VR headsets. A specially developed inhouse toolkit enables data reduction without compromising the quality of the experience. Starting as a local experience on site, we will enable at a later stage an online version with an unlimited number of users.
Maria Courtial
Maria Courtial is co-founder, CEO and producer at Faber Courtial - studio for digital worlds, which she established in 1998 (together with her husband and director Joerg Courtial) after graduating in industrial design.
Under Maria's leadership the company developed into one of the leading VR and VFX studios in Germany. Fascinated by new technologies and their possibilities, Maria embraced immersive media and set a new focus to XR.
Since 2014 she has been producing and co-directing award-winning immersive films and experiences that reshape the world of entertainment. Her trademark is the tight and poetic weaving of all production elements to create remarkable experiences with strong emotions.

Faber Courtial
Faber Courtial is an internationally successful VR film studio and among Germany's leading VFX companies.
Since 2014 Faber Courtial has established itself as a VR pioneer and creator of premium, award winning VR experiences such as "Volcanos VR", "Gladiators in the Colosseum VR" and "Into Space - 1st Step and 2nd Step".
The studio's core competence is the impressively convincing reconstruction of long-gone worlds, such as Ancient Rome (300 AD), outer space or, with the studios latest production "GENESIS", the history of earth.
Committed to delivering complex worlds in real time, the studio continues to embrace new VR techniques. With their inhouse tool "Phalanx" they are currently developing high quality 6DOF experiences for mobile glasses.
Imvizar provides a global experience platform which can host thousands of heritage AR experiences from all around the world. We enable creative studios to publish content without ever having to build an app. They can can simply upload their content to the Imvizar platform, with their own branding, and make it available to their audiences. Think of this like the Netflix/Spotify of AR experiences. We will launch a tool in 2023 that creatives can, using AR, place life size heritage objects and characters around them, scan the environment to create a persistent AR scene, sync animations and audio and fully craft a scene using AR.
Michael Guerin
Michael is Founder of Imvizar, a an immersive experience platform, with a particular focus on visitor attractions, towns and cities. Previously, Michael was Programme Manager of Dublin's smart city testbed – Smart Docklands – an initiative which gives startups and innovators an opportunity to trial and test technology in a real urban environment.
He is currently a Smart City Advisor to the Harvard City Innovator Forum andChair of Connected City Infrastructure Solution Group on behalf of Telecom Infra Project.



Mapping Sculptures in Carthago
For the "Mapping Sculptures in Carthago" exhibition, Designlab revives, restores and animates Tunisian cultural and historical heritage with the video mapping technique.
This technique allows the metamorphosis of objects and spaces in a non invasive way and with no special devices for visitors, resulting in a safe and natural immersion, especially relevant in a museum context.
We worked with art historians to dress the sculptures of the "Archaeological Museum of Carthage" with light, restoring original colors, shapes and lost fragments. Remnants of the past come to life and tell their stories.
"Mapping Sculptures in Carthago" is a Designlab night parcours in which both scientific and artistic approach is used. We project visual animation and cartels explaining both the restoration process, the history of the statutes as well as the artistic intervention of DesignLab."
Elyes Rebai
Elyes Rebai is a 3D designer. Born in Tunisia. Graduated in Art and communications at the Higher Institute of Fine Arts in Tunis, then in Cinema And audiovisual at the University of Paris VIII.
Aware of the importance of digital tools in cultural mediation, he has invested himself in scientific and artistic projects in several national museums, such as the National Museum of Carthage, the Bastia museum, the archaeological site of Oudhna, and the National Museum of Sousse, without omitting historical and national monuments such as the château de Champs-sur-Marne, the Rachidia Institute of Tunisian Music and the Qsar Said Beylical Palace.

DesignLab
DesignLab is a multidisciplinary creation studio located in Tunis, which integrates vast areas of expertise. Graphic design, Product design, scenography, Video, Photography, Specialized in Video Mapping
We create, direct and produce meaningful multisensory experiences for live shows and public spaces. We provide visual, interactive, coherent solutions, but above all based on the user experience

At El Gabinete we work delivering content and providing wayfinding to every visitor profile to heritage venues using the technologies vastly available for the public reducing any frictions on the delivery of that experience.

Visitors to the public space have individual needs and interests: different or limited time-frames to perform the visit, they speak different languages, or may have some visual or hearing disability.

We achieve this by creating and distributing interactive content to each visitor profile delivered to their phone using a web app as well as providing customised maps and AR machine-learning scene recognition to find their way around.

Furthermore, venues analyse visitors' data about their behaviour, route and interests.
Carlos Mondragón
Carlos is founder of El Gabinete which is focused on creating relevant content enriched with AI technology delivered through IoT devices, and AR wayfinding tools in natural and cultural heritage venues,

Previously he founded a company specialised in the use of technology for science and art popularisation.

He has more than 20 years of experience in public and private organisations in different countries in the Americas, Europe and the Middle East. Carlos' job consists in managing multidisciplinary and distributed teams that design and develop El Gabinete's products.

He is a certified Scrummaster and has finished the course Human-centred service design from IDEO U. He holds an MA in industrial design and MSc. in eBusiness, and PhD candidate.

El Gabinete
At El Gabinete we work delivering content and providing wayfinding to every visitor profile to heritage venues using the technologies vastly available for the public reducing any frictions on the delivery of that experience.

Visitors to the public space have individual needs and interests: different or limited time-frames to perform the visit, they speak different languages, or may have some visual or hearing disability.

We achieve this by creating and distributing interactive content to each visitor profile delivered to their phone using a web app as well as providing customised maps and AR machine-learning scene recognition to find their way around.

Furthermore, venues analyse visitors' data about their behaviour, route and interests.
Curatours is a mini metaverse for arts, culture, heritage and museums.

Users can download Curatours for free and explore a range of self-guided, pre-recorded and live guided experiences.
Tours can be replicas of actual museums or built around a small amount of artefacts.
It provides a multi-user experience across multiple platforms – web, mobile, tablet, desktop and VR headsets.

The platform is open for ANYONE – for visitors, creative agencies, curators and storytellers – to create and launch their own virtual worlds and share their stories.

Unlock untold stories within cultural collections and go beyond the constraints of physical logistics. Bring the artefacts to the forefront and digitally mitigate issues around in-person accessibility. Gain a better understanding of your audiences and open up the possibility of premium events and tours.
Simon Barratt
Simon is the co-founder and CEO of Cooperative Innovations.

With 23 years of games development and virtual world building experience, originally as a programmer and the last 17 years as a studio founder.

Simon, his co-founder Brian and the Cooperative Innovations team have worked across Augmented Reality and Virtual Reality for over 10 years as well as directly building game engine technologies of their own for almost every hardware platform.

This experience and the previous projects of the company (including work with McLaren Automotive, BBC, Sony Music, Framestore and others) has led to the development of Curatours in the last two years.
Cooperative Innovations
Cooperative Innovations develop high quality, social, Virtual Reality and Augmented Reality games, apps and experiences. We're an immersive technology studio building tools and middleware to enable the production of high-quality online immersive worlds whether for any purpose whether gaming, enterprise, training or socialising. As well as technology development we create showcase content which proves the technology and helps us stay current with the challenges faced by developers and end-users.
Justin Beaver: Spring Season
Justin Beaver is a unique interactive VR film experience where the audience can experiment the Climate Change, Pollution and Global Warming from the eyes of an animal. The user will be Justin Beaver. We are looking to foster empathy and curiosity toward animals and nature in our Natural heritage. This spring season shows perfect nature conditions for the animals as the human pollution with plastic and building constructions force to immigrate the family of beavers. This project came from a Dutch-Colombian Doctoral Research. Our audience is the general public from 13 years old for VR experience or all ages for 360 experiences. The total experience is 15 minutes approx., 3 mins for the temple scene, 3 mins for the forest, 3 mins for the rill, 3 mins for the cave and 3 mins for the river. Our next goal is to scale up this immersive experience in Europe.
Alexandra Sierra & Peter Bakker
Alexandra Sierra is Doctor in Cognitive Science and Artificial Intelligence and a magister in Education. Currently, she is co-founder of the company Justin Beaver and XR ACADEMIA. She also works as a film director and entrepreneur for virtual reality content and immersive experience for Education and environmentally friendly digital products. Her areas of research include Immersive Learning Technologies (Virtual Reality, Augmented Reality and Mixed Reality) and Conventional Technologies (Educational Platforms, Robotics and Video Games). In 2012, she was recognized by the Colombian Ministry of Education as one of the best Technology & Informatics teachers in high school education. She was selected to participate in an ICT training course in South Korea. In 2016, she was nominated among the best ten proposals for the Teacher Award in Colombia. In 2021, she and her team received an award for revolutionary research in immersive technology at Laval Virtual, France, for her research project called "Justin Beaver Stories". In 2022, she received an award for developing the film "Justin Beaver Survivor" by the Ministry of Culture in Colombia. Finally, she is a founding member of the Colombian Association of Immersive, Interactive, and Emerging Realities (XRCOL).
Peter Bakker. He is co-founder company Justin Beaver. He is an enthusiastic and energetic business consultant with a broad professional experience and a passion for new technologies. He has actively developed my personal qualities through an intentionally wide study scope, and have been an active participant in student and sports associations. His work experience has largely been gained in companies with a strong international focus, both at home and abroad, giving me a wide-ranged understanding of and profound interest in a variety of fields. Beside his previous position as a MS Dynamics consultant, He was involved in the organization of Blockchain & AI events. His professional work and the organization of these side-events have given me the impulse to continue my career, in the field of interlinkage between IT and human dynamics.

Justin Beaver
Our mission is to inspire human minds around the world through the power of immersive technology to foster empathy, self-awareness, and curiosity toward our planet. Our company is developing immersive learning educative content and experience for children and general public. This company is located in the Nethelands and Colombia.
Dream Factory Live Hybrid Experience
A Live Hybrid Experience is the phygitalisation of a live immersive theater experience through technologies used to produce video game (Unreal Engine 5), with two ways of experiencing it: in a physical location (phygitale experience) or online.

Online, thanks to a live performance studio, where actors can engage in real-time with participants who access the experience through their browser on their computer through cloud gaming.

This studio also serves to host a live phygitale experience with location-based VR in a multiroom environment. Bridging the gap between physical and digital through a narrative experience with real actors, props, and sets, covered by 3D assets.

A phygital Westworld.
Grégoire Nedelcovici
Stories are shaping our perception of the world, fuel our dreams and shape the future we want to live in. Grégoire Nedelcovici, having studied at the Paris Sorbonne University and Columbia University of New York, began its carrier as a filmmaker in both independent documentaries and HBO's series. But he felts stories had new ways of being told, more impactful ones.

With a passion with video games, he discovered the capabilities of interactive stories which acknowledges our presence, our agency, where spectators become participants.

With Tristan Desplechin and Eliza Calmat, they founded Dream Factory, a company dedicated to innovative storytelling, through interactive and immersive experience with a single goal, allowing to live meaningful and impactful stories.

Dream Factory
Dream Factory is the first creator of immersive cinema experience in France. Our goal is to reinvent the narrative experience, to be a reference in tomorrow's entertainment.

Halfway between immersive theater, interactive experience, and the implication of a live video game, Dream Factory offers unique evenings mixing live shows, technologies, and new froms of narration. During an evening, participants forget the barrier of the screen and the stage, stop being spectators and become participants.
Our experiences allow people to live, stroll, play, dance, drink, and eat, in a unique reality through life-size sets, participative and immersive narrations, and actors.
The fiction suddenly takes the shape of reality.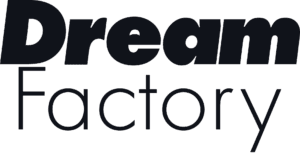 Darwin: At the Origin of the Origin
Darwin is an immersive and interactive experience which combines virtual, physical and augmented realities.
The Voyage of the Beagle, is the title commonly given to the journal that the great English naturalist kept during his first world tour (1831-1836). world tour (1831-1836) and which he published in 1839 under the title Journal of Researches into the Geology and Natural History of the Various Countries Visited by H.M.S. Beagle. This voyage, initially planned for a period of two years, finally lasted more than five. Charles Darwin, still a young man spent most of his time outside the ship, observing the geology, fauna and flora of the various countries he surveyed, drawing that he surveyed, drew and commented in his journal. The Darwin: At the Origin of the Origin project will follow the ship's journey, over four VR-episodes and a larg scale multi-users experience which combines virtual, physical and augmented realities, to take us on a journey, both in time and space. Discover how the observations made by Darwin during his voyage were at the origin of his work on the evolution of living species, which revolutionized our vision of the world. Finally, to understand through practice how scientific thought is developed and the importance today of trusting science.
Alesandra Bogi
After a master degree in anthropology, Alessandra started working in documentary production between Italy and France. Passionate about storytelling and finding new ways of bringing compelling stories to engage the audience, she specialized in interactive design at the prestigious Ecole des Gobelins and joined Lucid Realities as Head of production on VR and AR projects.

Lucid Realities
Part of the CLPB Media Group, Lucid Realities is an immersive and interactive production and distribution company based in Paris, co-founded by Chloé Jarry and François Bertrand.
The projects powered by Lucid Realities are designed to foreshadow the future of the XR industry and innovate ways to produce and distribute XR experiences. For us, XR is more than technology: it's an opportunity to create unprecedented emotional ways to connect people with edutainment contents.
Supported by some of the major players in the film and XR fields (Sundance Institute, TAICCA, Google DNI, HTC Vive Arts, NFB, European public broadcasters), we have shown our ability to build innovative business models, tell powerful stories and create new kinds of presentation.
The Last Supper by Leonardo Da Vinci is one of the most famous works of art in the world. And the story of how, from its creation more than 500 years ago, this wall painting has survived to the present day is full of twists. The efforts made to preserve the Last Supper have been innumerable. In this interactive virtual reality experience, the user will jump from one era to another, discovering how the space and the world around the painting have changed over time and how the work has risked being destroyed by war, greed and oblivion. Through the history of the Last Supper, the experience offers a reflection on the fragility of human beauty and culture.
Matteo Lonardi
Matteo Lonardi is the creative director of Milan based immersive studio Reframe Productions. Graduated from Columbia Journalism School in 2014, since 2010, Lonardi has documented artists around the world through photography, video, and VR. His immersive narrative Il Dubbio (two episodes) were presented at Venice VR expanded in 2020 and 2021. His latest VR project is an interactive journey into Italian 20th century design and architecture for Fondazione La Triennale Milano.

The project will design and develop an Augmented Reality experience app, navigating the user through the unfolding events of Odyssey. The AR application will assist users (tourists, visitors, children) develop a deeper understanding of the mythology actively participating in a series of tasks.
The innovative aspect of the project is the "AR-enhanced" methodology  engaging users  into a learning dialogue with mythology. It enables user's active involvement through meaningful technics (virtual thinking, artful thinking), game-based process and rewarding scheme. 
Following the success of the newly developed Interactive Museum "The 12 Golds Of Olympus in AR" (https://www.youtube.com/watch?v=eDS3IKOOris), Pi tech plans to develop "Odyssey in AR" in a similar way and is determined to create more applications in the future making heritage, culture and history accessible worldwide and fun. 
Petros is Co-Founder and AR/VR Developer of Pi tech and VR Developer of VIRED. Student in Mechanical Engineering in AUTH-Greece. Expertise: AR/VR applications, 3D Modelling  and Game Development. 
He participated in the Erasmus+ projects "SPACEGUARDIANS – interactive book for improving astronomy literacy of kids" (2017-2019) "Anemelo- Augmented reality game" (2017-2019), EGGS -StudEnts fight food and packaging waste throuGh entrepreneurial education and Game-baSed learning  (2018-2020). 
Relevant publications: "ThesStory. A Historical and Cultural Guided Tour in the city of Thessaloniki using Digital Game Based Approach", "Using a Math Game to improve Basic Math Skills".
Pi tech
Pi tech is a start-up from Greece active on XR in Culture, Education, Tourism and Health, Web and App Development
Has a track record in 3D games and XR applications such as:
"Hercules and Evrystheas" – an AR app for museum (2020)
"Math Game for mobile learning" (2020)
"Parfes – a Solidarity and Anti-bullying" Augmented reality fairy tale (2021)
"The 12 Gods of Olympus in AR" The Interactive Museum of Katerini Municipality (2022)

THE 2022 DETECTION JURORS

THE 2022 DETECTION JURORS
THE 2022 BRUSSEL'S CHALLENGE JURORS

THE 2022 BRUSSEL'S CHALLENGE JURORS
SUPPORT & SPONSORS

SUPPORT & SPONSORS